Sat Nam Rasayan Intensive at Buchenau Castle
These Sat Nam Rasayan days are some of the most powerful we experience together during the year. We explore ourselves and deepen our mind's capacity to heal.

24.-26.2.23
»Know with certainty who you are«
In this intensive course we will explore in depth the path of healing and self-knowledge with Sat Nam Rasayan. We explore the essence of silence.
"Know with certainty who you are," was one of the last requests Guru Dev Singh had for us. Regardless of the circumstances and challenges you face, these times require you to always be connected to your true self. You will find this knowledge of yourself beyond your identity in deep meditation and silence.
Sadhu Singh lives in Mexico and Vienna and has been practicing yoga and meditation since the early 1970s. During all these years he was a disciple of Guru Dev Singh and was asked by him to take responsibility for the Sat Nam Rasayan tradition.
His classes are characterized by spiritual subtlety and clarity for the meditative process.

Arrival Thursday:
from 17.00 h Check-In, 19.00 h Dinner
8.00 h Breakfast Friday
Arrival Friday morning:
10.00 – 13.00 h Sat Nam Rasayan
13.00 h Lunch
16.00 – 18.00 h Sat Nam Rasayan
18.30 h Dinner
Saturday:
Breakfast at 8.00 h
10.00 – 13.00 h Sat Nam Rasayan
13.00 h Lunch
16.00 – 18.00 h Sat Nam Rasayan
18.30 h Dinner

Sunday:
7.30 h Breakfast
9.00 – 12.00 h Sat Nam Rasayan
12.00 h Lunch
14.00 – 16.00 h Sat Nam Rasayan
Level 2 exams:
Thursday – Sunday exams with Sadhu Singh will take place.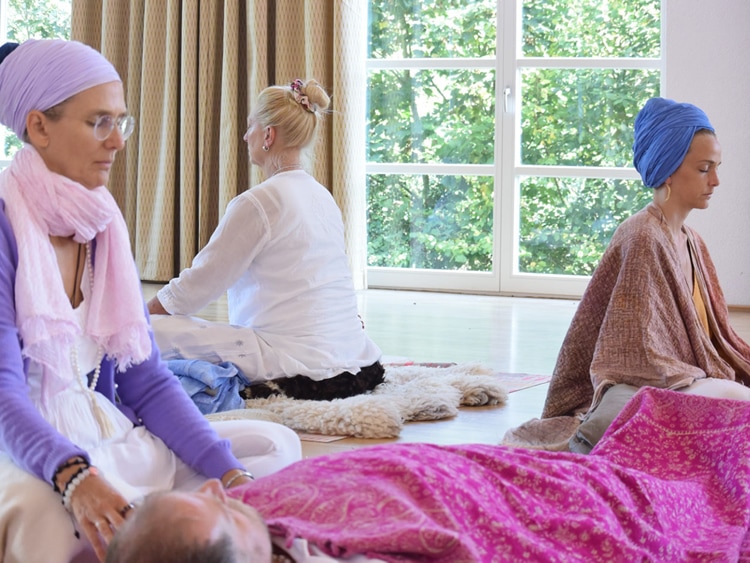 Workshop costs
24.-26.2.23: 469 €
Single day: 190 €
plus Seminar house
Times: 24.-26.2.2023
Fr. 10.00 h until Sun. 16.00 h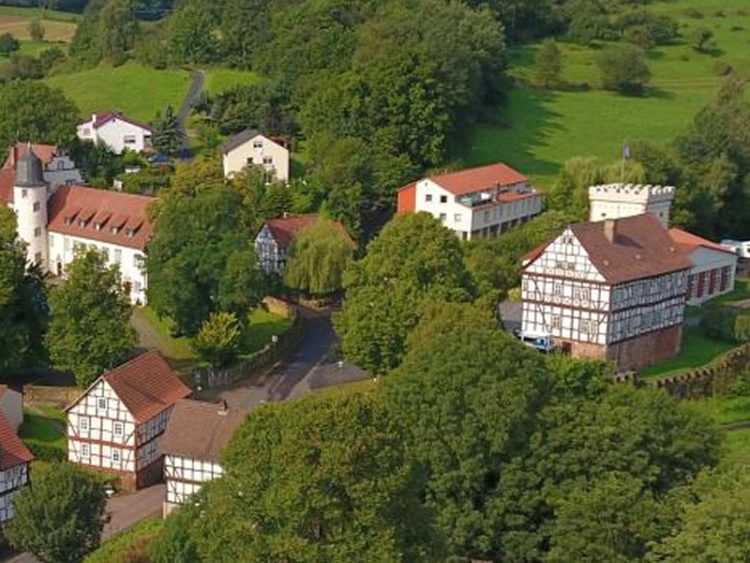 Location
Buchenau Castle in the heart of Germany
Hermann-Lietz-Strasse 13, 36132 Buchenau
The nearest airport is Frankfurt am Main. There is a direct ICE connection to Bad Hersfeld station. From there take bus line 360 or you can take a cab to the castle (ca. 25 €).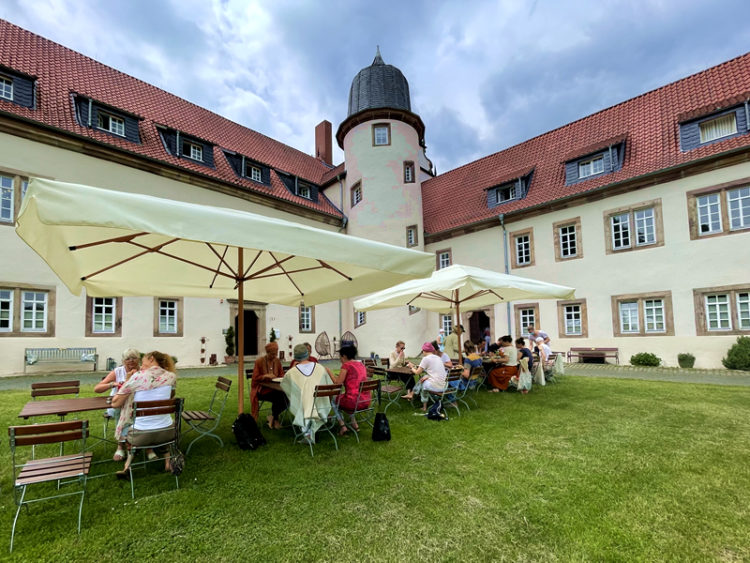 Accommodation & Catering
Rooms from € 239 incl. vegetarian meals
Accommodation in the surroundings
There are many nice hotels within 10 km e.g. via booking.com. You then only need to book the catering in the castle.
"In my personal experience, it's really important to have times of retreat. Undistracted focus on your meditation gives you the opportunity to stabilize your meditative mind. In it, you can release and heal deep-seated wounds and distractions."
This intensive is a unique opportunity to deeply experience Sat Nam Rasayan and receive transformative impulses for your meditation and healing work.
For 3 days we will meet for Sat Nam Rasayan sessions, practice together and heal. The Intensive is suitable for beginners and advanced meditation practitioners alike.